About
---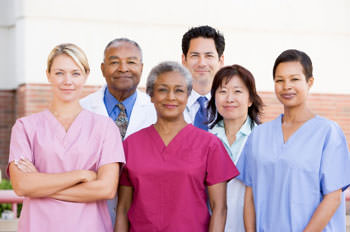 The Nursing Foundation of Rhode Island is a non-profit organization committed to promote nursing through the awarding of scholarships and research grants and to preserve the history of nursing in Rhode Island. Over the years the Foundation has awarded several hundred nurse scholarships to undergraduate and graduate students attending Rhode Island nursing education programs including the Community College of Rhode Island, New England Institute of Technology, Rhode Island College, Salve Regina University, St. Joseph's Hospital School of Nursing and the University of Rhode Island.
Many of the students who have received scholarships are non-traditional students trying to juggle their studies with work and family responsibilities, including child rearing.
The Foundation also provides small research grants of up to $2500. Research grants are used to support research on clinical nursing that will improve patient care and for nursing education research that will improve curriculum and/or retention of students. Projects have included studies on the effectiveness of patient care models, ethics and human rights in nursing practice.
The Foundation will consider any proposal of benefit to nursing. For more information email us at nfri@rinursingfoundation.org.